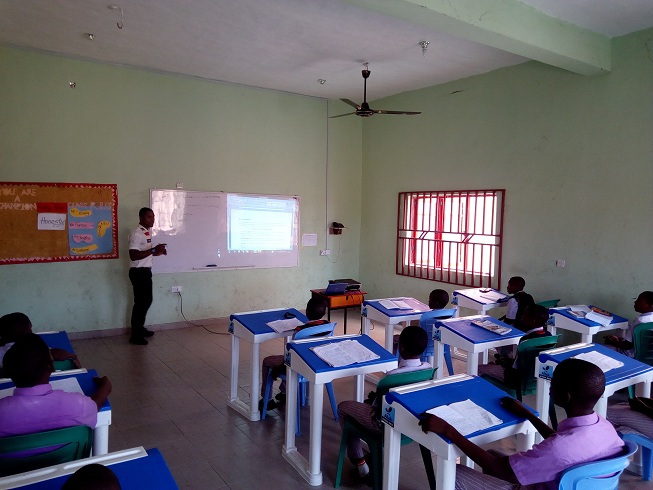 CLASSROOM
There is application of sensitive thought in the design of our classrooms.
They are well ventilated with plenty of natural light thus keeping the atmosphere fresh and making them an ideal setting for concentrated learning. They are equipped with state-of-the-art teaching aids to create lively and incessant learning environment. Our vision is to cater for a wide range of scholars based on the multiple intelligence theory, therefore our teaching spaces are structured out in such a way that the children have access to varieties of technology being used by their tutors such as television, LCD projectors, interactive white board, OHP slide projectors to mention a few.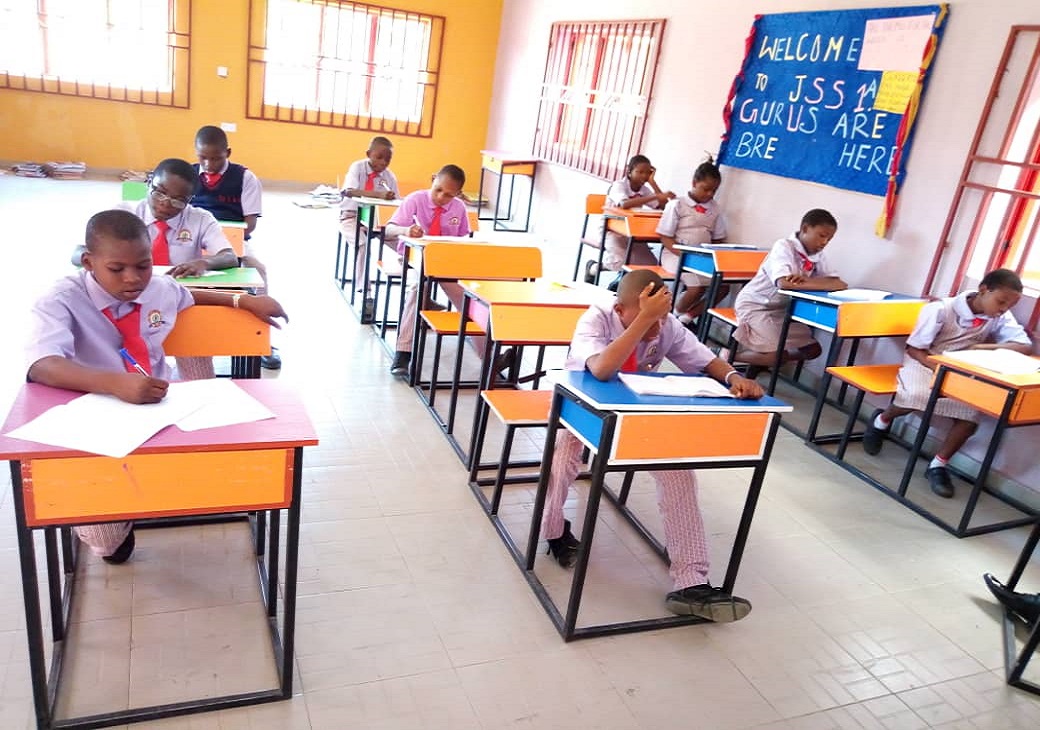 .
ICT HALL
We have a well-equipped networked ICT Room with Internet access.
It affords the scholars to be exposed to the newest software applications and programming languages in the global world. With 24hrs of uninterrupted power supply, the ICT room is opened to all scholars with the assistance of qualified computer gurus to navigate the internet for educational and informational resources.
.
LABORATORY
Well equipped science laboratory.
.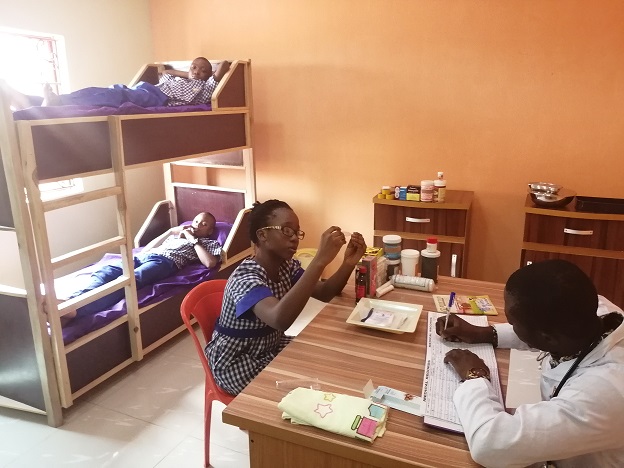 HEALING BAY
The school has a healing bay with sophisticated health equipment, our scholars are given close attention by competent, qualified health practitioners.
There are residential full time qualified nurses employed to be available 24/7 should any scholar falls sick unexpectedly. Also, the school is affiliated to one of the best hospitals in town where students receive the best possible medical care by qualified doctors.
.